We offer a variety of pediatric services for the highest quality dental care for our patients. We encourage you to learn more about what we provide and how we can help. If you have any questions, please contact us by calling (734) 783-5255. We're always happy to hear from you!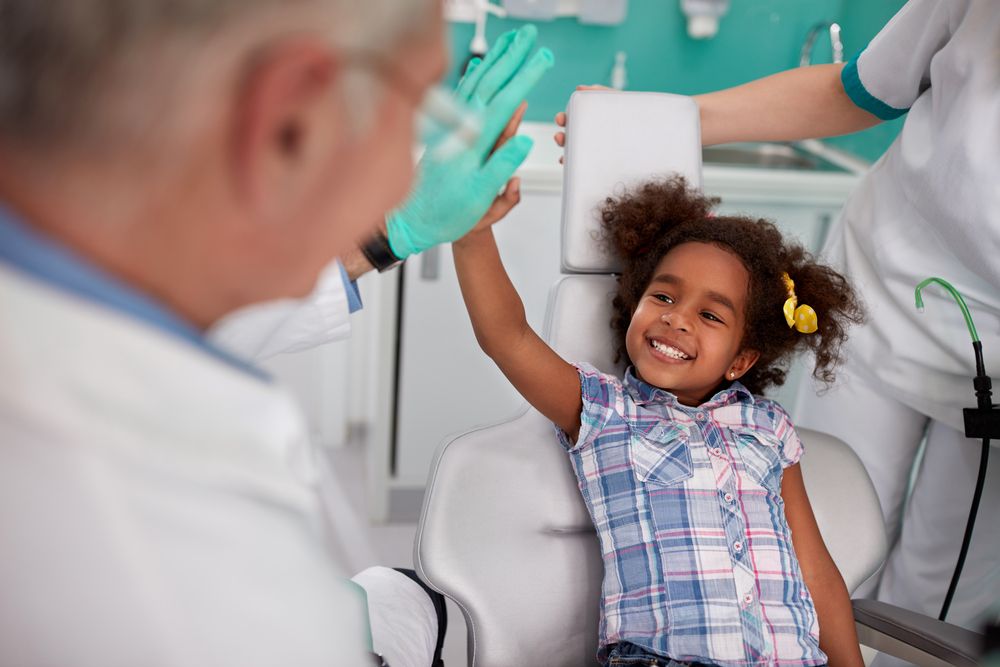 Dental sealants are clear coatings applied to the surfaces of a child's molars to prevent the development of tooth decay. They work by preventing food and plaque from resting in the grooves and crevices of molars – an area especially susceptible to cavities. According to the National Institute of Dental and Craniofacial Research, nearly 1 in 3 U.S. children ages 6 to 12 currently have sealants on their teeth.
Did you know…
That sealants can last as long as 5 to 10 years pediatric dental patients? Depending on a child's oral development and risk factors for tooth decay, sealants may be applied to the teeth as young as age 6. It is at this time that the first molars typically appear. Additional molars erupt at approximately age 12. If possible, sealants should be applied to a child's teeth immediately after any molar has appeared to reduce the risk of early decay.
Frequently Asked Questions
Will dental sealants affect the feel or appearance of my child's teeth?
Sealants bond directly to the teeth, where they harden to a clear or tooth-colored coat. This makes them virtually undetectable to others. Though it is normal to feel new sealants with the tongue, most children quickly adapt to their presence.
What will my child experience when getting sealants?
The process of getting sealants is fast and painless. The tooth is cleaned before the dentist paints the sealant onto the enamel. The sealant will immediately harden, acting as a barrier between bacteria and the chewing surface of the teeth. In most cases, sealants will last several years before needing to be reapplied. However, regular visits to the dentist will be necessary to monitor the condition of the sealants and examine their effectiveness.
Will sealants prevent all cavities?
While sealants are extremely effective for preventing tooth decay in children, they do not replace other forms of preventative oral health care. Children should still brush and floss each day using a fluoridated toothpaste. Regular dental exams and a balanced diet low in sugar are also essential for good long-term oral health.We will fit you with a temporary bridge while we wait for the lab to craft your permanent bridge. This will protect the abutments and the exposed gum areas and look more appealing than having a missing tooth. When the permanent bridge has been created, you will have a follow up visit to set the bridge. It will be placed on the abutments and the dentist will then use an adhesive to make sure that the bridge is set.
The bridge may take a little while to get used to, but after a few days it should feel like you have your own teeth back again. You should eat soft foods for the first few days after having your bridge placed. After the initial phase, you will be able to eat whatever you want with no issues.
If you are missing a tooth you should strongly consider having it replaced. Besides the aesthetic disadvantage of missing a tooth, it could also cause structural changes to your mouth and jaw, as well as making it difficult to eat or speak properly. Set up an appointment today to restore your smile.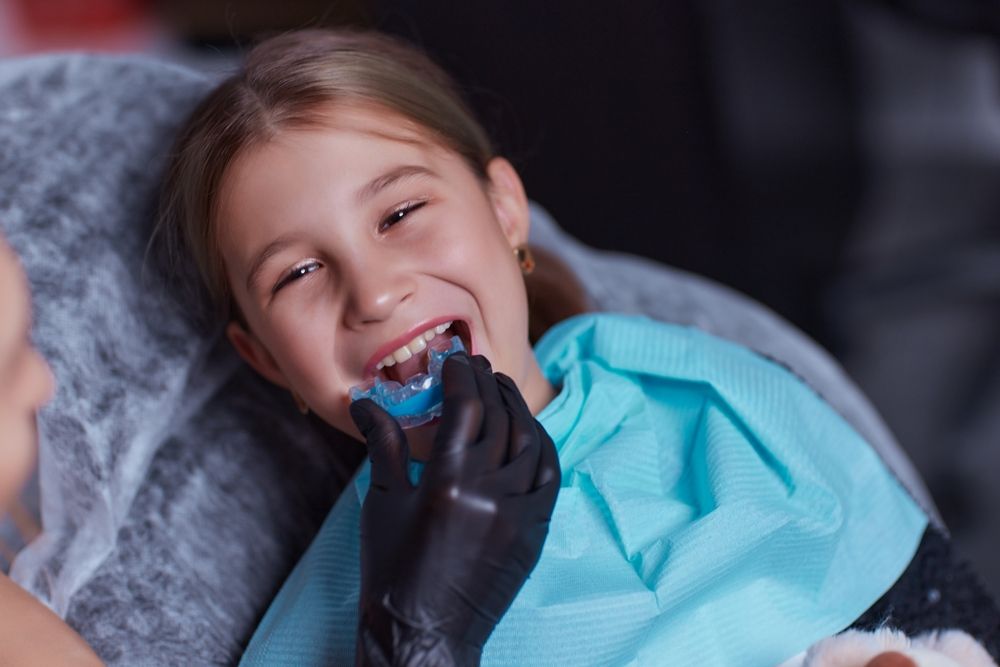 When it comes to protecting your teeth, nothing comes closer in effectiveness and convenience than a custom-made mouth guard, bite guard, or night guard. Mouth guards are used to protect the natural teeth and dental restorations from damage caused by activities or behaviors that pose a risk to the teeth. You might benefit from a custom night guard or bite guard if they participate in high-impact sports activities or if you show signs of nighttime clenching or grinding (bruxism).
Custom night guards are the choice of dentists who understand the importance of an accurate fit when protecting their teeth. Unlike over-the-counter 'boil and bite' mouth guards, our custom guards are designed to protect far more than the tooth enamel; they can help shield the soft tissues of the mouth against bruising, lacerations, and even nerve damage. Since our mouth guards are hand-processed, they also tend to be low-profile and offer a better fit for comfort.
We can produce bite guards for patients of all ages. Simply create an oral impression in your office and send it to our lab for fabrication. We will create a custom guard that protects the teeth and gums and is also comfortable to wear and resistant to slippage. Most guards are returned to your office very quickly and ready for immediate pick-up. They are very easy to care for – even for the youngest. Simply rinse it with cold water before and after each wear using a soft-bristled toothbrush and paste. Then, keep it stored in its ventilated container in a room-temperature environment.
Keep in mind that young patients may need to be re-fit for a new custom mouth guard from time to time as they grow and their dentition changes. We suggest that you bring their mouth guards with them to future dental visits for inspection and to ensure the guard continues to provide a comfortable and effective fit. Although durable and designed to last, all mouth guards inevitably need to be replaced from time to time due to normal wear and tear.